I can help you reduce or remove your emotional suffering
I can help you deal with stress, anxiety, depression, behaviour problems, interpersonal conflict, grief, bereavement, loss, confusion and despair.
I am trained to MSc level in several therapeutic approaches and using mindfulness we can tune how we work to suit your needs:

I can talk and listen with you following the humanistic (or client centred) model, the psychodynamic model or the existential model.
I can apply a variety of creative arts techniques to help you express your feelings and needs through artistic media.
I can lead you through a course of cognitive-behaviour therapy (CBT) so you understand your issues and you learn to resolve them.

You can choose how to use Psychotherapy and Counselling to help you.
You can read about the sorts of issues that trouble you
You can find out how to help yourself
I have hints on the actions you can take to help yourself while you are deciding where to get counselling or psychotherapy help.
I offer support to other professionals
For other counsellors and therapists, I offer clinical supervision of their work, on an integrative basis to meet the needs of the BACP
Please contact me to discuss how I can help you
Whatever form of counselling or psychotherapy you want, I can help you to move forward, to resolve your difficulties and to get moving. I guarantee that my services will meet your expectations or I will give you an immediate no fuss refund.
Telephone me on (+44) 7773 380133 between 9am to 9pm on weekdays to agree when and how we can start or email me.
If you are comfortable working over VOIP (such as Skype audio or video), we could work remotely, saving you the cost and effort of travelling to meet me.
Who I am and where I am located
Adrian Pepper runs Help 4 You Limited. The registered office is located at 86 St Richards Road, Deal, Kent CT14 9LD. The private limited company is incorporated in England and Wales, number 4802324.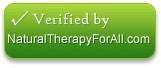 I am verified by Natural Therapy for All
I am listed in the Counselling Directory
I am verified by the National Directory for Counselling
I am accredited by the BACP
and I work within their ethical framework
I have a positive attitude to working with all clients, whatever their ability and aptitude.
Look at some Counselling and Psychotherapy Books from Amazon
Return to landing page. Last updated 4th April 2016
© 2016 Help 4 You Ltd. All Rights Reserved.
Here is our site map